Welcome to Brighton and Hove Compass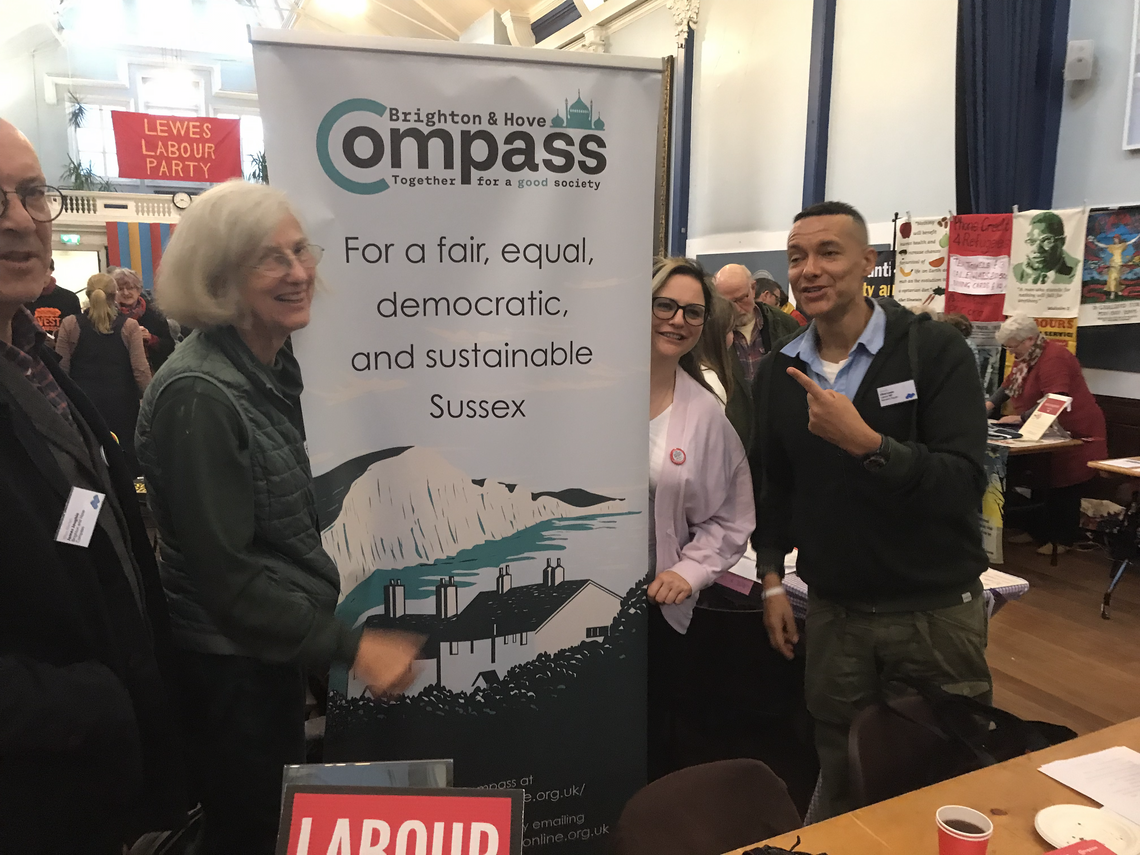 Nationally and locally, Compass campaigns for the good society, one that is more equal, democratic, and sustainable. We believe that no single organisation or political party can create the good society. And that the main progressive parties have far more in common than differences. So, we need to develop new and radical collaborations to achieve a good society.
Brighton and Hove is an amazing creative and progressive place with a vibrant artistic, community and voluntary sector. A city with an great track record of campaigning that remains as alive as ever with Pride, Black Lives Matter and others. And we are fortunate to have a council with a progressive majority shared between the Greens and Labour. But our city is also a place where wealth and extreme poverty, poor housing, low paid and seasonal work, and homelessness sit side by side so, when we re-launched our local Compass group in 2020, our priority was to support Brighton build back better after the pandemic. However, our local collaboration can only achieve so much without changing Britain's centralised, short term and tribal political system. We believe that there are three key elements getting in the way:
- Our unfair electoral system
- Our tribal politics
- Our over centralised national and local political systems.
We are
Campaigning to Win as One (link to a new page 'Win as One in Sussex] by reaching out to other progressives across Sussex to develop and network of local Compass groups and alliances. We will focus particularly in those constituencies where the majority of voters are progressive but, because of the first-past-the-post voting system, they fail to return a progressive MP.

Exploring ideas, discussing issues and planning strategies. We do this at our bi-monthly coffee mornings and other events in Brighton and Hove. (link)
Brighton and Hove Compass is coordinated by a steering group of 6 people from the Greens, Labour and non-aligned..
Join Compass here https://action.compassonline.org.uk/. And contact us locally at brightonhove@compass.org.uk